Here at DCR Automotive we make it our mission to rid the roads of dangerous vehicles caused by extortionate pricing and shoddy workmanship that the modern automotive industry is riddled with. We value the safety of our loved ones and we know you do to. That is why at DCR we offer diamond quality automotive services at prices that are affordable to vehicle owners nationwide.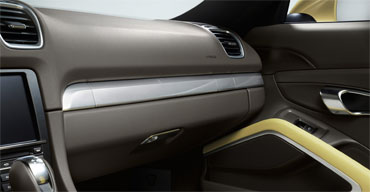 Over the past several years we have expanded our business in leaps and bounds starting off as a mobile mechanic to a single occupancy unit in the back streets to a thriving main road independent garage with customers loyal to the bone. Best bit is we are still expanding, with our plans for a bigger premise on site testing stations and performance enhancing features to become Hulls number 1 independent garage.
Along with others locally we are pushing for a reform in the legislation governing the UK's roads to ensure that everyone's driving experiences are safe, secure and happy.
Its this dedication that makes us one of the top companies in our city in the automotive industry whether it be mechanical or from a sales perspective we have the perfect offering for your circumstances with the highest of quality.
IMI Certified Team

One Stop Shop

Your Safety is our priority

Professional Service

Highly Competitive Prices

Trusted by Car Sales Companies

Impeccable Track Record

Honest (No unneeded expenses)
Got my car booked in for its two year service at short notice . Really pleasant both on phone and in person . Helpful and reassuring . Didn't feel I was being ripped off at all as has happened in the past at other places. If I have any issues with my car in the future they will be my first call. Major bonus also is that they offer NHS DISCOUNTS . Really happy with the service and I would recommend them

Claire Foot

Just had my clutch replace by Damien at DCR they have done a great professional job at a great price i'd highly recommend much appreciated lads

Darrin Gibbons

Great guys at DCR… Honest and go that extra mile to help. I've been a customer now for a good 3 or 4 years I'd never go anywhere else they look after me to well…thanks Damien and Ed xx

Sarah Carmichael

Can't thank these guys enough !! My go to garage from now. No ripping off or jargon talking just get the job done at unbeatable prices.

Loz Matson

Great service, fitted brand new clutch no problems and in quick time frame to fit really pleasant and helpful staff will definitely use again cheers lads.

Shaun Blanchard

Really good guys. Rescued us when we were stranded , came out to us and sorted everything for us from there. I couldn't recommend them enough. Brilliant services from them so much so they are my go to place from now on.

Mell Jameson

Amazing Professional Service and No Molly Coddling!! These Guys will sort you right and at a FAIR PRICE!!

Kevin Moore

Had a clutch replacement done by the lads today what a service they offer always will recommend to anyone without hesitation really good garage and really well priced

Aaron Ellis

Brilliant service, cant thank you enough for everything, Defo recommend to all. Cheers guys

Zoe Towse

Would recommend to anyone, done a great job on my car and a great couple of lads

Dan Cooper

Good guy and service will help anyone with any problems or advise you…

Woodken Miller

Outstanding service by the lads, quality work and very fair prices. A+++

Gary Cooper

Excellent service and great prices. I wouldn't waste my time going anywhere else. Very professional and friendly service.

Ashley Henderson

Thank you for fixing our car so quickly, top bloke would highly recommend.

Toni Kirk

Excellent Service he sorted my Trike out I would recommend DCR AUTOMOTIVE TO ANYONE

Pete Gothard